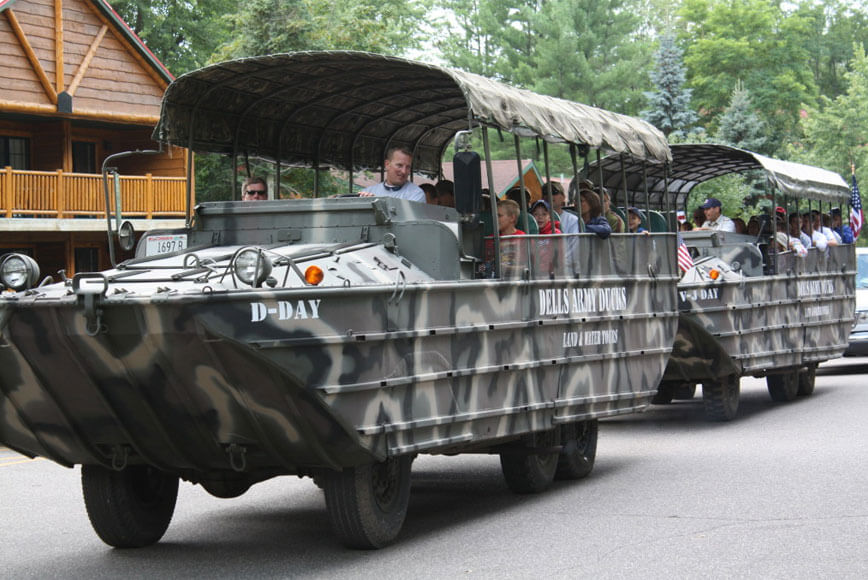 Dells Army Ducks are an Adventure for the Whole Family
December 30, 2015
When booking your family getaway to Wisconsin Dells, a Dells Army Duck Tour is an activity that the whole family can enjoy. Whether you're interested in the Dells unique rock formations and landscapes, or you're just in it for a ride on one of the famous amphibious vehicles, an original Army Duck Tour offers a little bit of everything.
On your journey, learn about the history of the Dells area and view beautiful geological features that were created at the end of the last glacial period. One of the favorite parts of the ride among the kids is driving into the waters of Lake Delton and the Lower Wisconsin River! Although there is a splash, don't worry you won't get too wet!
Gather the family and make your reservation today!