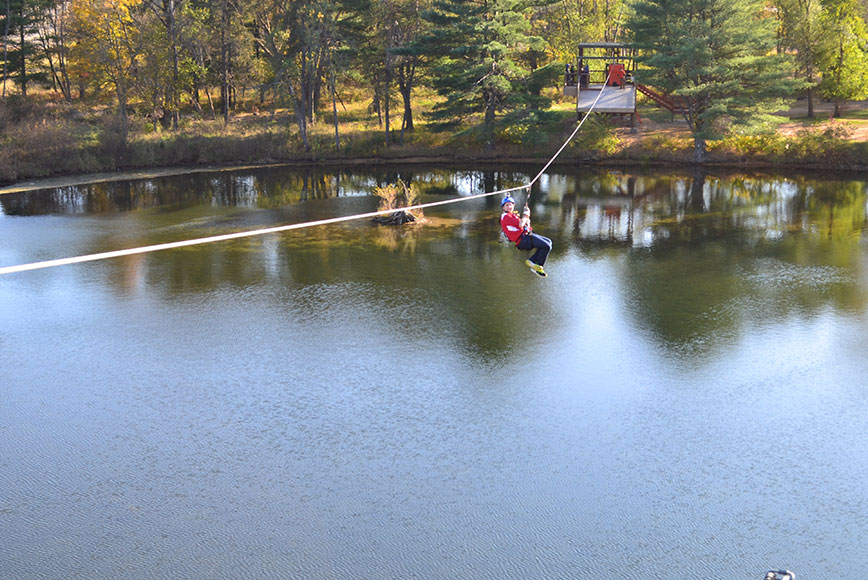 Fall is the Perfect Time for a Bigfoot Zipline Tour!
October 4, 2016
Soar above the Autumn trees with the brisk, fresh Wisconsin air flowing past your face while taking a Bigfoot Zipline Tour this fall!
The tour begins when you hop aboard the Bigfoot Bus and take a short 2 minute ride to the Base Training Camp! There, the instructors show you the proper ride techniques as well as the safety and quality of the harness and ropes. Then it's time for the fun! The first 5 towers take you across land and Sasquatch Lake. The last 2 towers, numbers 6 & 7, are the racing zip lines! Pick a partner and race them from start to finish and see who wins! Listen to your guide count down, 3-2-1, GO! The first of the racing zip lines is the longest in the course at 1,397 ft, a little over 1/4 mile! The last tower in the course is the highest tower, nicknamed "Zipzilla", and it takes you right back to the beginning of the course.
Bigfoot Zipline Tours are open year-round in Wisconsin Dells!