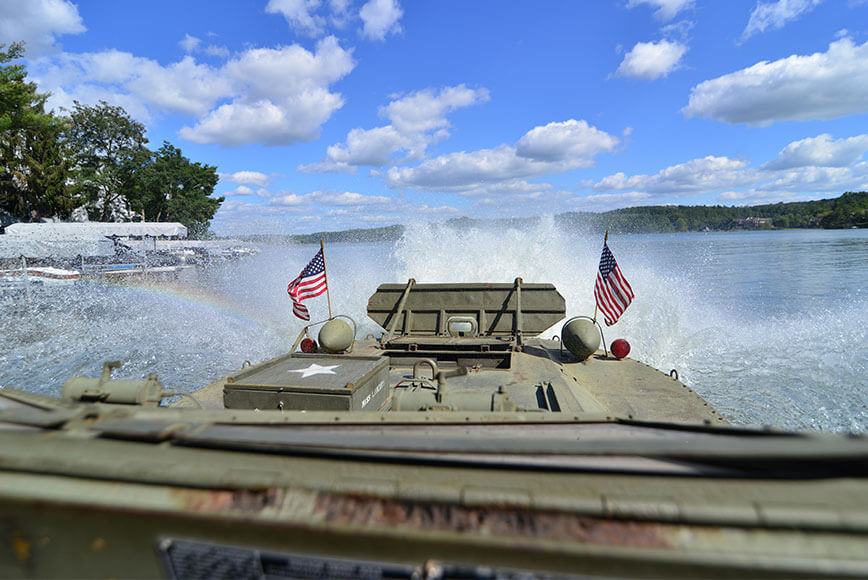 Plan your Summer Vacation Today!
May 18, 2016
Do you need an excuse to visit Wisconsin Dells? Summertime in the Dells offers many activities for the whole family, including a Dells Army Duck Tour. These unique tours educate you with the natural history of the Dells in a fun and exciting way. The vehicles which these tours take place in are capable of traveling on both land and water!  Children and adults of all ages will enjoy splashing into Lake Delton, navigating the Wisconsin River, and cruising the backroads of the Dells.
As summer approaches, it's time to start planning your trip to Wisconsin Dells and get your tickets for a Dells Army Duck Tour. Tickets are valid until they are used and never expire! Happy planning!