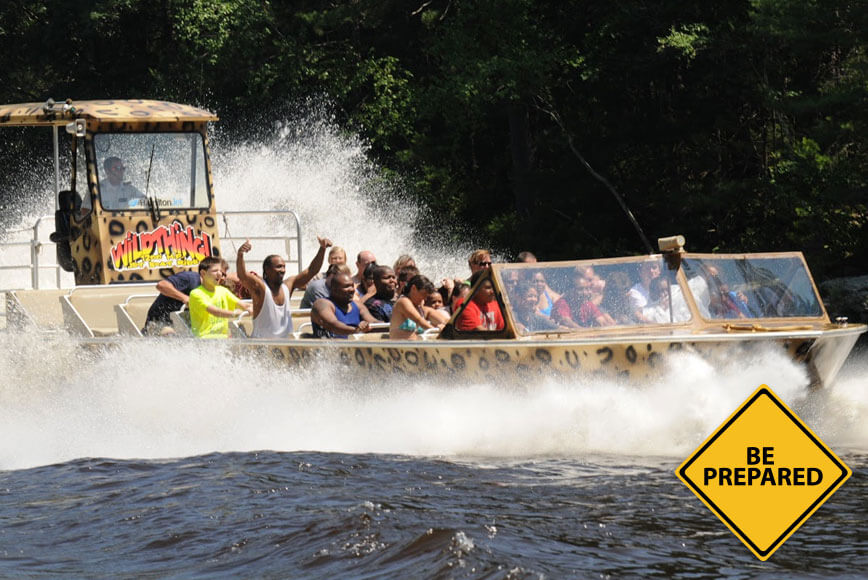 How to Prepare for your WildThing Jet Boat Tour
April 28, 2016
You've already booked your tickets for an exciting day on a WildThing Jet Boat. How do you prepare for your tour to ensure that you have the best time imaginable? We've compiled a list of a few recommendations to make sure you have a splashing good time:
-Arrive about 25 minutes before your tour, so enough time is allowed for check-in and orientation of the facility.
-We wouldn't suggest bringing your phone or valuables, unless they are in a secure waterproof bag that fits in your pocket.
-Keep in mind that there is no bathroom on board, but facilities are available at the point of embarkation.
-In cases of inclement weather or if someone isn't feeling well in your group, your tickets are valid until used, so you may reschedule to another time, or gift them to family or friends that are coming to the Dells!
Last but not least, prepare yourself for a wild ride! For more information, visit our frequently asked questions at: https://www.dellsducks.com/faq/