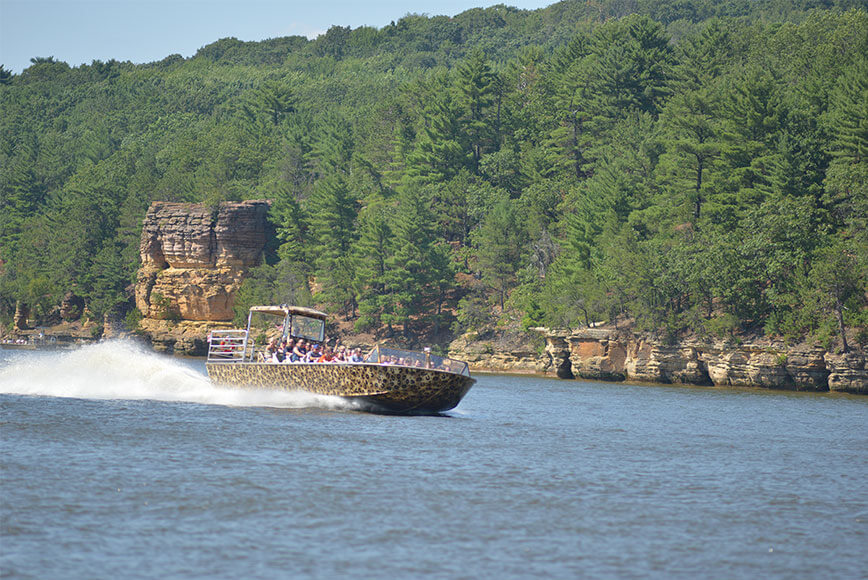 Spinning is our Favorite Activity!
July 28, 2016
Spinning is our favorite activity and we're not talking about morning cycling! For those of you who have no idea what we're talking about, then you need to hop aboard a WildThing Jet Boat Tour. Experience 360 degrees spins while cruising up and down the Wisconsin River! This shallow-bottomed boat glides along the river and takes its riders through famous Dells landmarks such as Sunset Cliff, Witches Gulch, and Devil's Elbow. Experience power stops, spins, and get soaked aboard a WildThing Jet Boat!
Reservations are recommended for WildThing Jet Boat Tours and tickets are valid until they are used! Book your trip today!