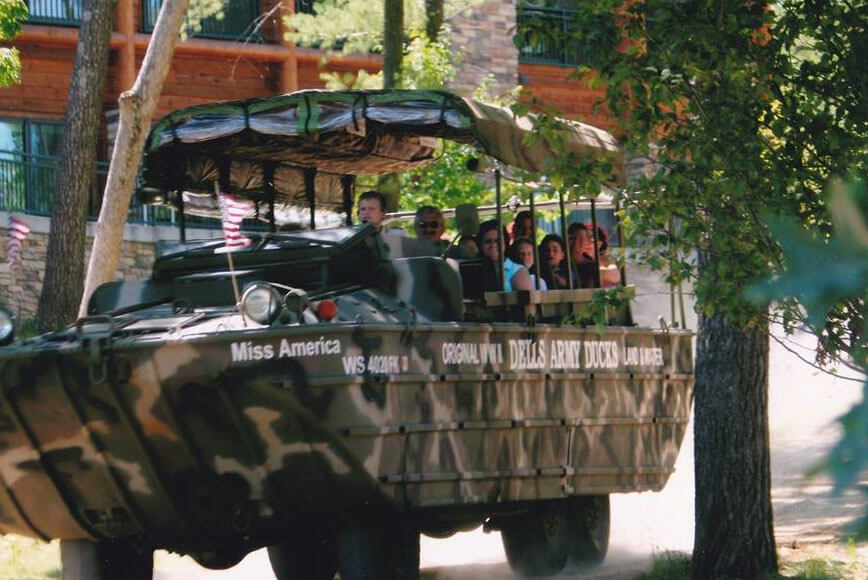 What To Wear On Your Dells Army Duck Tour?!
August 3, 2016
Not all boat rides require a swimsuit and sandals! Being an amphibious vehicle, Dells Army Ducks travel from land to water and back. The transition makes a splash, but not always a big one. So how are you supposed to dress for this adventurous tour?
We can start by saying you're not going to get drenched. Also, know that the tour is an open-aired tour, so take a look at the weather report before embarking. Wear comfortable clothing and shoes, but keep in mind, light water may pour over the back of the boat and partway down the aisle. As far getting wet, expect at least a mist. When the Duck vehicles drive into the Wisconsin River and Lake Delton, the size of the splash varies on each tour, so you're not guaranteed to stay 100% dry! All we can say is dress for the weather outside, and you will not need a change of clothes after your tour!
See for yourself and get your tickets today!