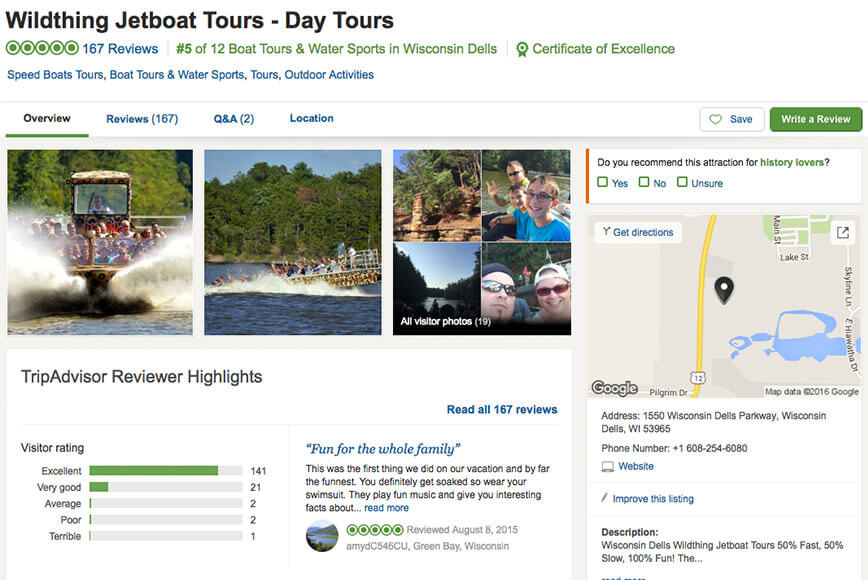 WildThing Jet Boats is 5 Stars on TripAdvisor for a Reason!
June 9, 2016
If you've ever been on a WildThing Jet Boat Tour, you understand why we're 5 stars on TripAdvisor. Between the thrill of cruising down the river and feeling a splash of river water on a hot summer day, it just feels right to be in a jet boat.
The informative and entertaining tour is for all ages and you're sure to have a blast getting soaked! If you're a fan of speed, plan yourself a time to take a WildThing Jet Boat Ride and see for yourself why we're rated 5 stars on TripAdvisor!