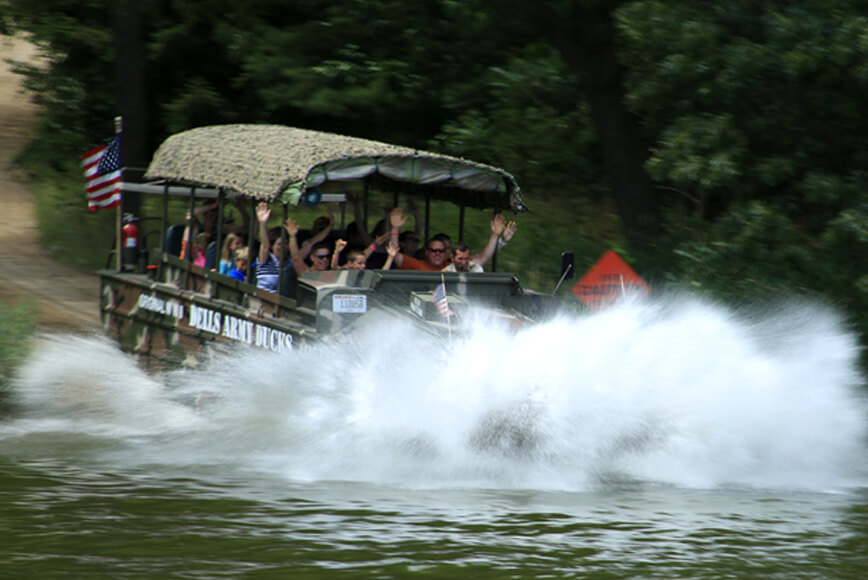 Will I get wet on my Duck Tour?
December 23, 2015
Will you get wet on a Dells Army Duck Tour? The answer to this varies. We can assure you that you won't get soaked to the point where you need a towel to dry off, but you might get sprayed a little bit. Either way, here's the 411 on how wet you'll get:
*The back of the Duck is the wettest!*
You may get splashed lightly, or a little bit of water may flow in from over the back of the Duck. Be sure you have nothing on the floor of the vehicle and that you have decent shoes or sandals on.
*The speed you enter the water determines how wet you may get!*
The driver may ask if you want to enter fast or slow. The faster you go, the more potential there is to get wet. If everyone starts cheering "fast, fast, fast", there is no need to panic! Sit on the inside seat to stay dry and you will probably just feel a small mist against your arm.
Duck tours are an original way to experience the natural history of Wisconsin Dells both on land, and in water. Book your tour now!