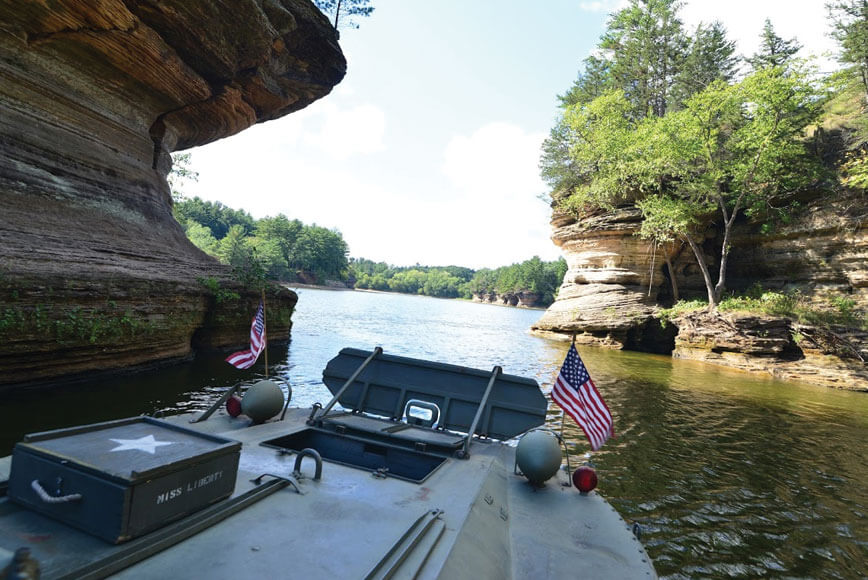 Will I See Wildlife on an Army Duck Tour?
January 6, 2016
As you're cruising along on your Dells Army Duck Tour, you'll see unique views, historic rock formations, and many other sights. But will you see wildlife? You bet! Although it depends tour to tour, chances are pretty good that you'll see a few animals on your tour. If you're not a fan, don't worry! They never come near the Duck.
It's always fun to be on an Army Duck tour and see a deer grazing in the forest as you're riding along. You'll probably also see squirrels, chipmunks, and other little animals while on land. As the Duck Tour splashes into either the Wisconsin River or Lake Delton, you'll probably see a few birds, and might even spot a bald eagle!
If you're interested in finding out more, book your tour today!